Our blog > Landlord's Guide to Flooring in a Rental Property
---
Landlord's Guide to Flooring in a Rental Property
Carpet, Luxury Vinyl, or Tile?

by Camila, Thursday, January 13, 2022 10:05 AM

Choosing the flooring for your rental property is not a decision you should take lightly. There are lots of considerations that go into the process of choosing what kind of flooring material to use in a rental home or which rooms to use them in.

For most landlords, the main factors they look at are:


Durability: This is probably the number one factor. You don't want to have to change the flooring soon after installing it. Suitable flooring for a rental home should be able to withstand the diverse forms of abuse different tenants will subject it to.
Aesthetics: You also want the flooring to be attractive. Even if the flooring is tough and long lasting, you should not use it if it makes the home ugly. You want flooring that is as beautiful as it is tough.
The type of tenants: The type of tenants your rental property typically attracts also matters. For upscale rental homes, installing low-priced flooring will diminish the value of the home in the eyes of your prospective tenants.
Maintenance: All flooring materials require some level of care; there is no such thing as carefree flooring. But the cost of looking after the floor should not be high. You don't want flooring that is easily damaged beyond repair.
Safety: Before you decide on the flooring, think about the safety of your tenants. Does the floor get slippery when wet? Is there a chance that tenants or their visitors could trip? Unsafe flooring could be a potential source of costly lawsuits.
Comfort: How does the flooring feel underfoot? Is it cold to the touch? Is it comfortable to walk on? Another thing to think about in this regard is sound absorption; how does the flooring rate in this area?
Cost: The final but not the least important consideration is cost. The reason we have left cost until the end is because you should not make it the primary factor. Buying the most affordable flooring is not always the best decision because it could affect the quality of tenants your rental attracts.
Types of flooring for your rental property
1. Carpet
This is because people don't care for the carpets in a rental the same way they care for carpets in their homes and sometimes it is impossible to get the carpets clean enough to reuse them.



2. Luxury Vinyl Planks and Luxury Vinyl Tiles (LVP & LVT)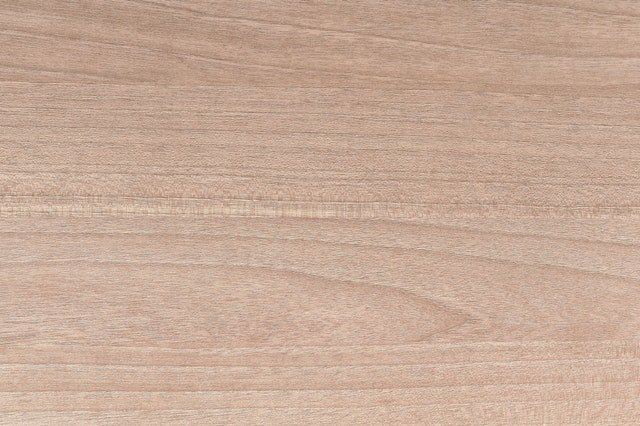 two types of vinyl flooring are often marketed as PVC. Luxury vinyl plank (LVP) is the most popular faux wood flooring on the market. It gives the appearance of wood without the higher cost of installing real hardwood flooring. LVP comes in snap-together planks that are easy to install. Luxury vinyl tiles (LVT), on the other hand, come in square pieces that look like ceramic tiles. They also snap together like LVP.

The advantage of LVT or LVP is they are 100% waterproof and durable. But you have to take the entire floor apart to replace one section of it. Vinyl floors can also impact the quality of a rental.



3. Tile Flooring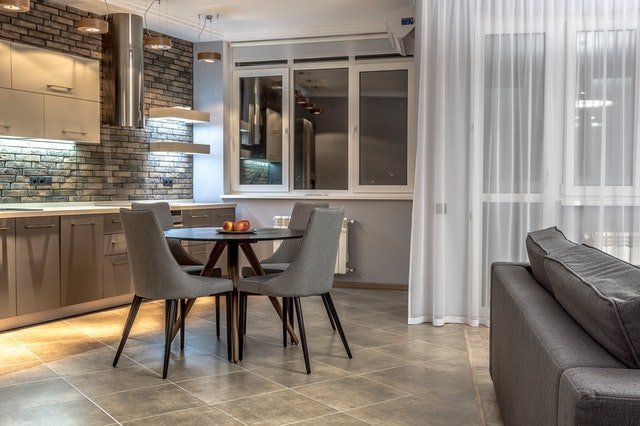 Tile is versatile and very durable. It comes in a vast range of colors, designs, and patterns, and can be made to mimic the appearance of other flooring options like wood or stone. Additionally, you won't have issues with staining or water with tile flooring.

The challenges of using tiles in a rental property are tile floors are very cold to the touch and they are also hard. They have poor sound absorption. Tile is also time-consuming to install and therefore cost of installation is high. It is not always a good option for higher levels of a property.


4. Hardwood flooring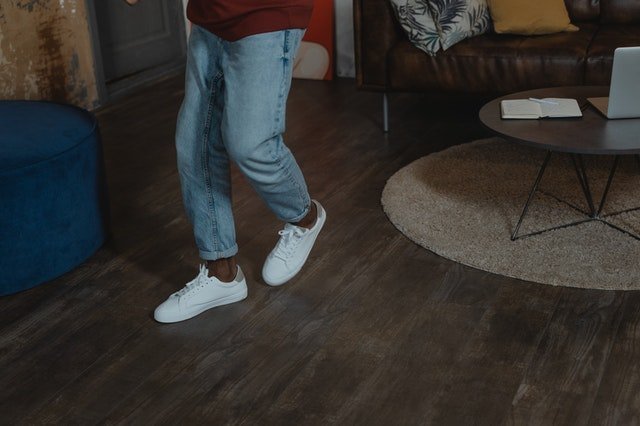 Secondly, hardwood floors last a long time. If you follow the below routine, hardwood may actually be the more affordable flooring option (given how long they last) for your rental:

Choosing the best flooring for your rental property is not the same as choosing it for your own
home. Here you have to consider what kind of renters you're trying to attract and how they'll
behave in your rentals. Once you settle these considerations ask for the help of professionals to
help you pick the right flooring for your rental property. 
Place pads under the legs of furniture and let tenants know they should not wear heels when walking on the floor. Pet nails and claws should also be trimmed.
Spills should be cleaned immediately.
The floor should be swept every day, vacuumed once a week, and cleaned with a wood cleaner once a month.