Our blog > Pet-Friendly Flooring Options
---
Pet-Friendly Flooring Options

by Camila, Thursday, April 21, 2022 11:43 AM
When you have pets in your home, there are many things you have to think of that homeowners without pets will not bother. As Realevate Management explains, having animals with you in the house affects everything from the efficiency of your air conditioning to the kind of furniture you buy and even the flooring you install in your home.

Concerns for your pet's wellbeing and the desire to protect your belongings from the pet will influence your choices. The design of your home should make it possible for your pets to live their best lives. But at the same time, it should be pet-proof; its different components should be able to withstand abuse by the pets.

The flooring in your home is one of the features that pets will always touch. It is always in danger of being damaged by pet claws, nails, teeth, or urine. Your pets also need to find the flooring comfortable to touch and easy to walk on. Finding flooring that combines these pet-friendly qualities is an intentional process.


What features make flooring pet-friendly?


Scratch-resistant: Unless you plan on keeping your pet's nails and claws permanently trimmed, the floor should be scratch-resistant.

Water/stain-resistant: Regardless of how hard you try, accidents will happen on the floor. That is why you want the floor to resist moisture and stains.

Traction and comfort: Traction keeps your pet from slipping when walking on the floor. The floor should also be comfortable in terms of temperature and texture.

Ease of maintenance: Keeping the floors clean should not be a lot of work.



Which flooring materials meet these criteria?



Pet-friendly flooring options
1. Porcelain, ceramic, and natural stone tiles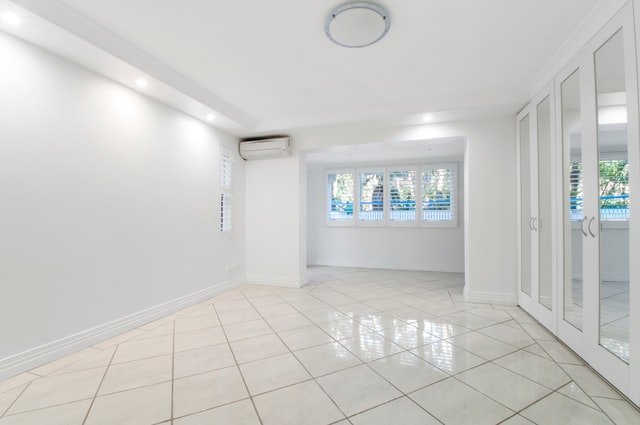 These are the go-to choices for most pet owners. Tile floors are pet-friendly and beautiful at the same time. For instance, porcelain tiles come in hi-def imagery that creates a realistic imitation of natural stone and hardwood floors. Tiled floors are not sensitive to moisture (they handle stains without getting stained). In addition, they are scratch-resistant. The grout lines in the floor provide traction, and the floors are easy to clean (daily sweeping, weekly vacuuming, and mopping are all that are needed). The only downside to tiles is they are cold and hard: pets may find them uncomfortable.


2. Luxury vinyl plank and luxury vinyl tile (LVP/LVT)
LVT and LVP are two types of vinyl flooring. The difference between them is while LVP comes in planks that mimic the look of hardwood floors, LVT's design resembles tile floors. Both options are highly versatile in their appearance. Vinyl is scratch-resistant, waterproof, and durable. It is one of the most affordable flooring options on this list; you won't have to worry about the cost of fixing the floor if your pets damage it (although the chance of this happening is slim). Vinyl floors are easy to clean.


3. Laminate
Due to its appearance, people can mistake laminate for vinyl, but they are different. The laminate floor's surface is closer in appearance to hardwood than the semblance of vinyl to hardwood. The best qualities of laminate flooring are durability and scratch resistance due to its hard-wearing surface. It is just as easy to clean as tile flooring and very affordable. The downside of laminate is the flooring may not offer enough traction, especially if you buy the smoother finishes. Another issue with this type of flooring is that it is not waterproof.


4. Engineered hardwood
This flooring option offers the genuine beauty of hardwood without the hassles associated with hardwood floors. Engineered hardwood features a layer of natural wood on top; this gives it the appearance of a hardwood floor. Even with pets in your home, you can install this flooring material as long as you take care of it. Spills do not damage engineered hardwood if you prevent the moisture from penetrating the floor surface. Because it is not as water-resistant as vinyl, wipe spills as soon as they happen. You can improve the water resistance of engineered hardwood by adding a protective finishing.


5. Bamboo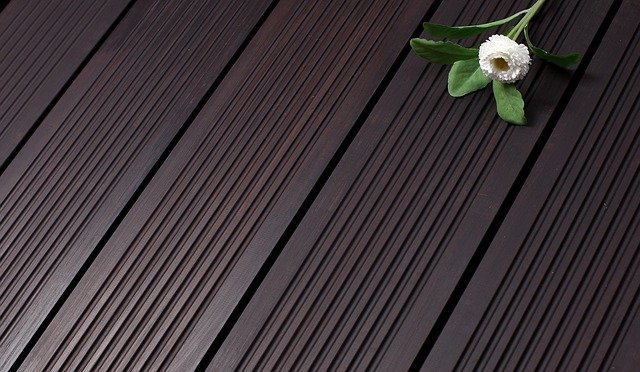 Bamboo is the best hardwood flooring for homes with pets. Bamboo floors are durable and have excellent stain resistance qualities. Bamboo flooring offers the look and feel of hardwood and is available as a solid product or engineering. They are neither too hard nor too cold; pets love the floor's feeling underneath their feet. Bamboo is tough and resistant to damage. Caring for bamboo floors is easy. Moreover, there are several options for staining or finishing a bamboo floor to make it even more pet-friendly.


6. Other pet-friendly flooring options
You may also want to consider cork, an eco-friendly material that is somewhat moisture resistant. It is soft and bouncy, making it the most comfortable option on the list. Another pet-friendly flooring option to consider is decorated concrete. It is easily the most durable option on this list. But like tile, it is cold and hard to touch.